Frequently Asked Questions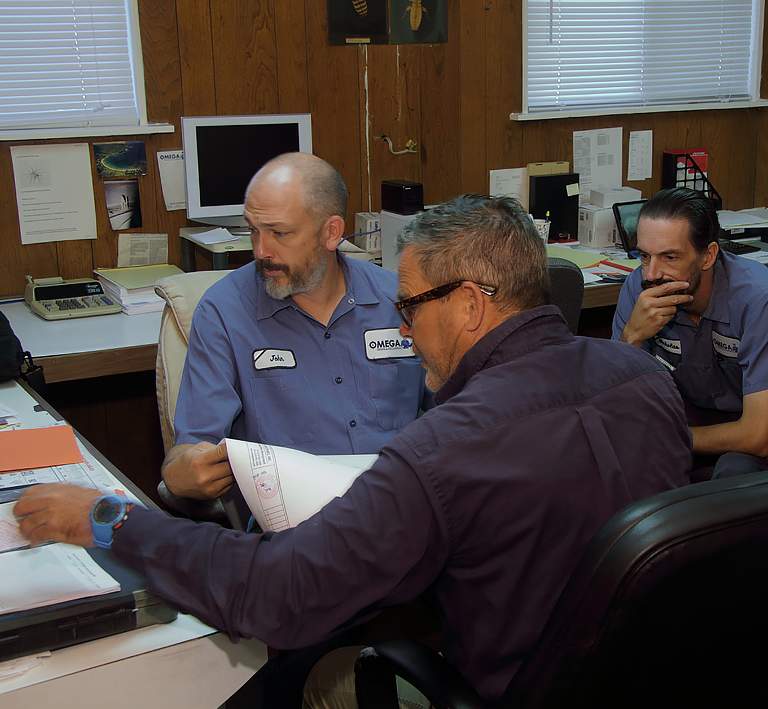 Answers to some common pest control problems, courtesy of Omega Termite and Pest Control.
In a complete inspection, we inspect the entire structure, this includes the exterior, interior, attic, substructure crawl space and/or basement for the presence of wood destroying pest and organisms. We are not only looking for termites we are also looking for dryrot, fungus damage, excessive moisture conditions and any other condition that could lead to infection and/or infestation from wood destroying pests and organisms. A limited inspection is an inspection limited to just one area or location where the homeowner has noted or suspects damage or infestation.
The abbreviation "IPM" stands for Integrated Pest Management. IPM, is a system of controlling pests by combining biological, mechanical, cultural, physical and chemical control methods in a way that minimizes economic, health and environmental risks. Pests are monitored by regular and careful inspections. The inspections identify pests and conditions contributing to pest problems. Based on the inspection the technician then decides what actions are necessary. The knowledge of the pest's biology and habits will help in determining what methods or techniques would best control the pests at the lowest potential exposure possible.
It generally depends on the type of pest to be controlled and the size of your home. As an example an initial service for ants will routinely take between 30 and 45 minutes to complete. If you sign up for a maintanance service each application will usually take around 20 minutes. A treatment for subterranean termites can take anywhere from one hour to two days to complete. A fumigation for drywood termites will require the home to be completely vacated for two days.
When the product has completely dried. Every pesticide requires that pets and people avoid touching treated surfaces unit completely dry. Once dry, the material will not be easily transferred to paws or skin.
This all depends on the type of service provided to you. In general if we are applying any kind of liquid insecticide inside your home we would ask that you leave for a minimum of 2 hours. If we are trapping for rodents or just servicing the exterior of your property you will not be required to vacate. If you have more specific questions please contact the office and we will be able to advise you if it necessary for you to leave your home.
Yes, Visa, Mastercard, Amex and Discover are accepted. We also give you the convenience of paying by phone or by mail.
Yes, we do. With multiple technicians at our disposal we usually can meet your same day needs at no additional cost.
No, we do not require a long term contract. We offer one time as well as monthly, bi-monthly and quarterly service plans. For a reasonable monthly fee we can rid your home of pest and give you piece of mind year around.
Most of the products we use are in the classifician of "Category III", which is the lowest in toxicity. Additionally many of the materials we use are also natural oils or plant derivatives. Our goal at the time of application is to specifically target the area the pest are invading or infesting and expose only the pests to our products. We carefully follow all the manufacture's instructions as well as rules and regulations set forth by our regulatory agencies. Our ultimate goal is to eliminate your pests and to limit you and your families exposer to harmful toxic chemicals.
We have the knowledge and experience to solve your pest problems. We can usually solve your problems in just one application and most of our services come with a 30 day warranty. If your pest problem continues during your warranty period we will come back for additional services at no additional cost to you.
Yes we do. Omega is proud to annouce that it is in the process of qualifing for the QualityPro Green Certification. QualityPro Green solutions offers natural, chemical-free and low toxicity answers to your tough pest problems. These treatment solutions are designed to reduce or eliminate pests while minimizing concerns regarding pesticides and chemicals in your home and environment. For more information, please click here.